Physical activity is essential to any growing child! On top of just burning off their extra energy (and boy do toddlers have a lot of it!), moving about helps children learn more about their bodies and how it works.
These days, however, we're seeing a steady increase in screen time which means sacrificing some much needed exercise time.
So just how much physical activity does your child need?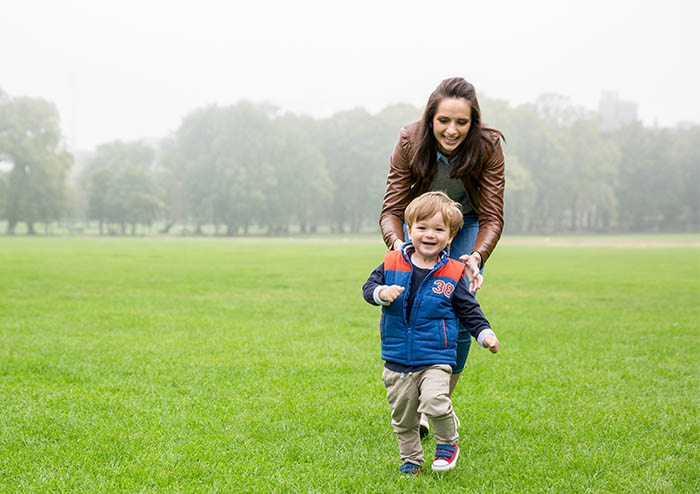 Unstructured Play
Children should get at least 60 minutes (and up to even several hours) of unstructured physical activity a day. Ideally your child shouldn't be seated or inactive for more than an hour at a time (except of course for nap time and bedtime!) So while it may be tiring to keep constantly running around your little ones, know that this is doing wonders for their development and health.
While we know they can seem like a handful at times, we just love it when we see our children active and happy. At Little Zak's Brookvale, our experienced educators make it a point to keep a close watch on our children and to always be one step ahead of them to prevent any accidents!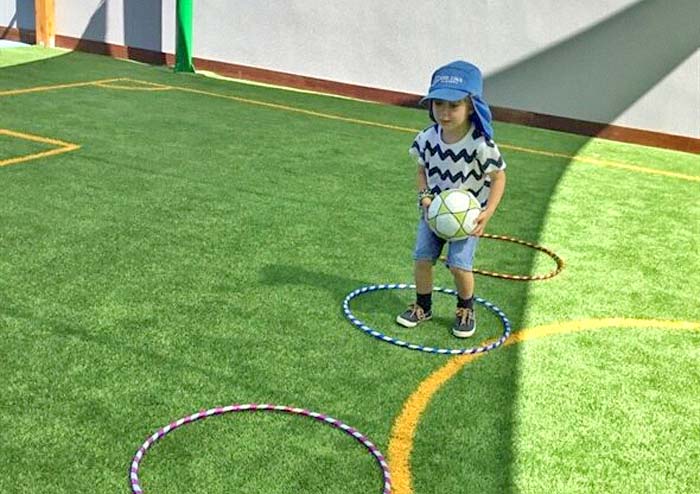 Structured Play
While running and jumping about are regular parts of any child's life, experts agree that toddlers should get at least 30 minutes of structured physical activity. Structured physical activity includes simple sports (whether team sports or individual sports) or dance classes.
Try out a variety of different activities from slower paced ones such as stretching to more rigorous ones like soccer to find which one you child likes best.
Our child care centre in Narellan Vale has become very popular with the children and mums in the area for our various complimentary extra curricular activities that get the children moving!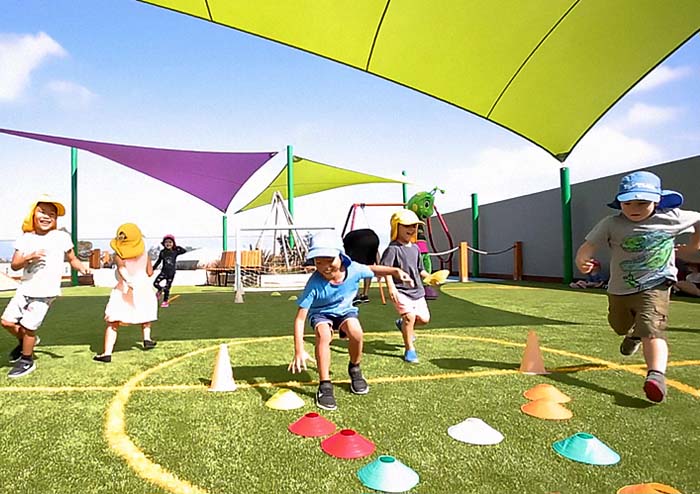 Benefits of Play
Apart from just getting a workout from moving, physical activity helps children develop both their fine and gross motor skills. It also creates a healthy foundation and builds fitness habits that your child will carry with them in the future.
In order to keep children engaged, it's important to vary the types of activities you offer them. We spend most of our times indoors so grab every chance you can get to allow your child to explore and play outdoors!
Play Outside Day is one of our favourite days at Little Zak's! In fact, our educators at our child care centre in Brookvale have prepared a day packed full with activities like obstacle courses, exciting hands-on activities and more for our children.
At Little Zak's, we follow a spontaneous learning programme to keep our children engaged. Through this, they get to use all their senses to play so they can discover new experiences on their own. To make sure our children stay active and healthy the whole year round, we also offer various complimentary extra curricular activities!
Make sure your child gets the right amount of physical activity they need as well as experience the benefits of sports by enroling them in Little Zak's Yoga or Zakaroos. Rest assured that all our instructors put your children's safety first and are all well-versed with first aid procedures.
Get your child started on the road to a healthy lifestyle and enrol them at Little Zak's today!