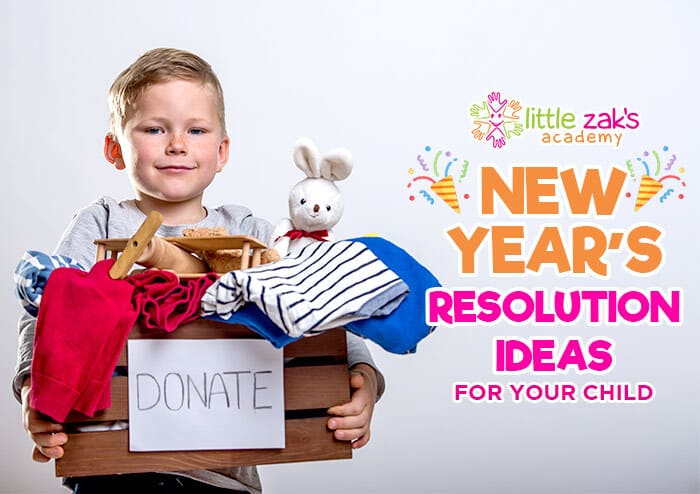 It is a crucial part of a child's development to set goals and work on achieving them to help grow their sense of responsibility. But how can your child learn to choose a goal that is achievable and make a commitment to reach it? With the start of the new year comes a great opportunity to get your child to set a goal and make it an annual habit from an early age to create a 'New Year's Resolution'.
When sitting down with your little one to come up with their new year's resolution, try giving them hints to help with the process, especially if it is their first time. Ensure that their ideas are achievable and appropriate for their age, while still being challenging.
As a leading childcare centre in Greater Sydney and NSW, we have put together some ideas to assist you with your child's new year resolution.
Home responsibility goals
Keep his/her room clean
Help parents with cooking
Do assigned chores
Be Kind and help siblings
Put toys away when done using them
Educational goals
Complete homework on time
Learn a new fact every week
Self-development goals
Go to bed at a decent hour without being reminded
Exercise each day
Learn to plan their own time – when to play, exercise and study
Less screen time
Brush teeth at least twice a day
Find a new hobby
The memorisation of their full name, address and parent's phone number (and never give them out to strangers!)
Read a new book each week or month
Eating goals
Eat fewer snacks – something that your child can start choosing for themself after learning the benefits of the different foods, which we teach in Zak's Kitchen at our childcare centres.
Having a fruit or vegetable as part of each meal
Try new dishes
Drink more water and limit other sugary drinks
Community goals
Be nice to everyone and never be part of any bullying, but help stop it instead
Find ways to be actively involved in the community (such as picking up garbage at the local parks)
Ask for help when needed, and help others when possible
We hope these ideas can help you – make your list and suggestions to your little one as you see fit and please remember each child is unique and requires a unique set of goals. If you are looking to enrol your child in one of the best childcares in Sydney, book a tour today at your local childcare centre.