Winter is truly here! We're waving goodbye temporarily to sunny days and saying hello to chilly and rainy winter afternoons bundled up inside. But don't fret! Staying indoors can still be fun with these activities from the educators from our childcare centres in Sydney.
Here are our favourite rainy day activities.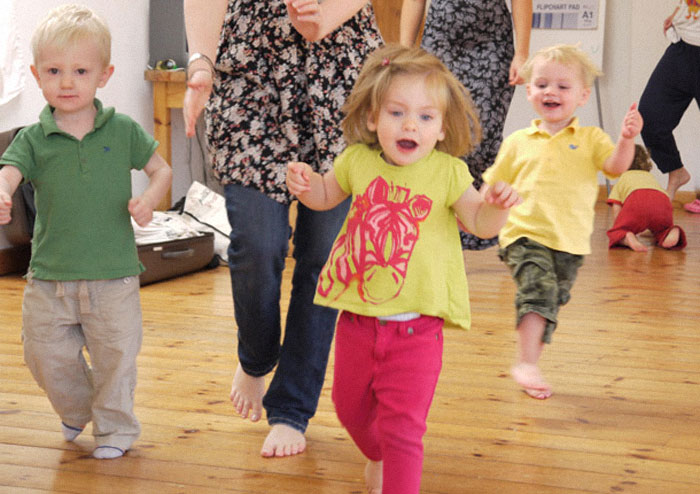 Host a dance-a-thon
This one is always a hit at our child care centre in Ryde. Have your child pick out some music and take turns making dance steps. This not only encourages your child's creativity but also help you both get some exercise!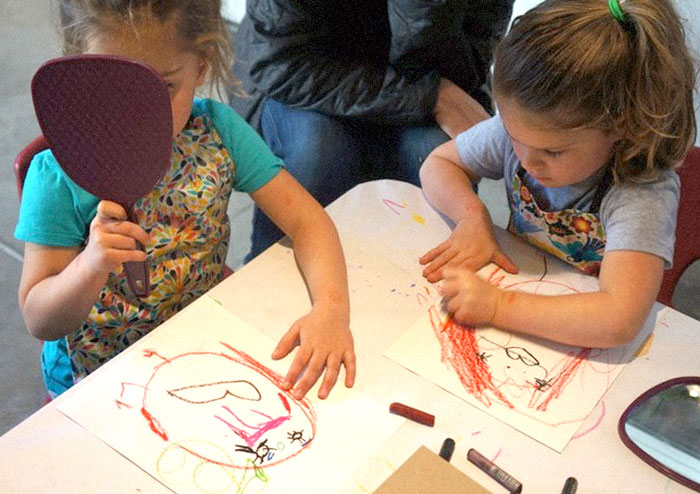 Draw self-portraits
Children have a unique view on things so draw it out by encouraging them to come up with their self-portraits! Help them learn more about their bodies by pointing out facial features like their earlobe or eyelashes.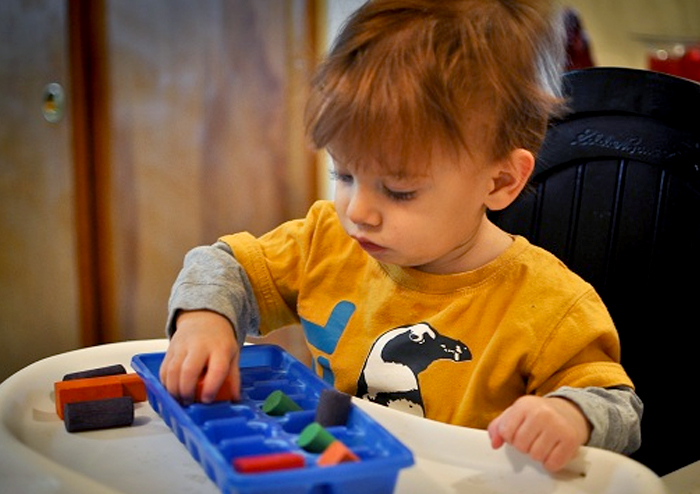 Sort it out
Our Narellan Vale day care centre educators use this activity to help our children practice their fine motor skills while they learn about logical reasoning. All you need is an ice cube tray (or anything similar) and an assortment of small items such as buttons, pom poms, earrings or coins. Pick a category (such as colour or size) and have your child sort them into the different compartments. There really are no right answers, so encourage your child to come up with different solutions and explanations!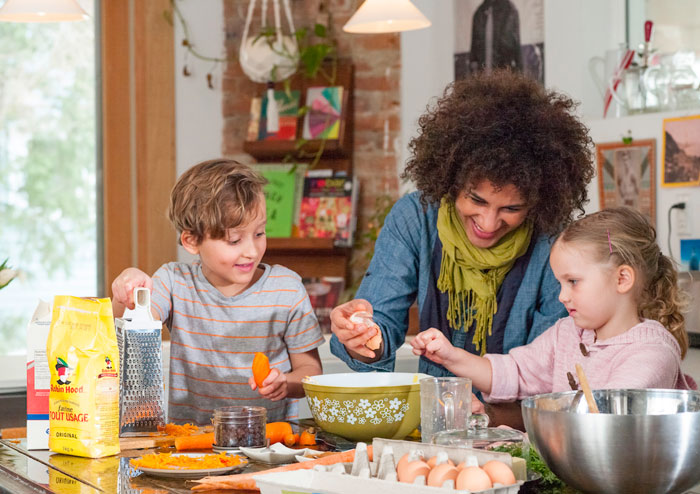 Cook up a storm
Cooking has a lot of great benefits for children (read more about it here)! Find great recipes to try out from our cookbook and let them do as much of the work as possible. Enjoy snacking on your dishes while sipping on a cuppa and listening to the rain.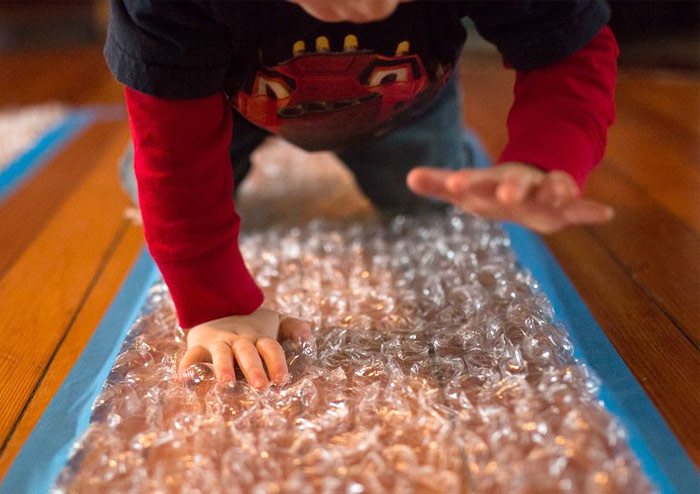 Set up a bubble wrap runway
This is a fun way to get the children active in a small space! Cut out long lengths of bubble wrap and securely tape it to the floor (make sure it's stuck down firmly to avoid accidents!) Challenge your children to see who can pop them all first. For added fun, you can also use toys such as trucks and cars to help with the process. This is a great way for children to master their gross motor skills!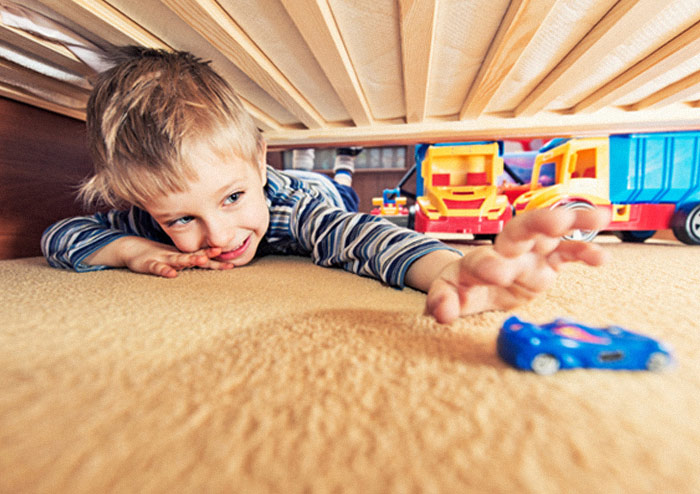 Play Toy Hide-and-Seek
Try this fun activity from our early learning centre in Epping. Hide a toy (or even various toys!) somewhere in your home and ask your child to find it. Join them in this fun scavenger hunt and help them along the way by giving cues such as "warmer" or "colder" to assist them. It's a fun and easy way to help children practice their listening, problem-solving, memory and social skills!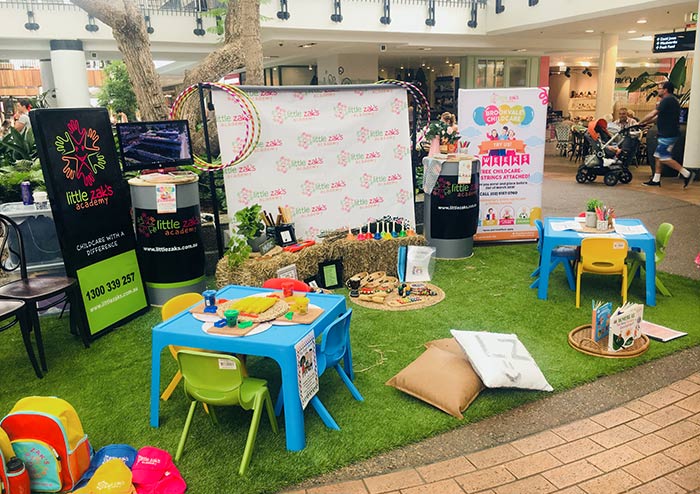 Visit Little Zak's Pop-up Booths
Little Zak's will be visiting various shopping centres over the school holidays! Make sure you and your child drop by for lots of fun activities and surprises for all.
Come visit us from:
July 9th – 15th at the Bondi Junction, Warringah Mall and Macquarie Centre
July 16th – 22nd at Bondi Junction, Chatswood Chase and Market City
We have a lot of surprises and activities planned for your little ones so we hope to see you there!
Give your child something to look forward to in the upcoming rainy days and try some of ourfavourite activities and let us know which one worked best for you!