We've shortlisted some wicked activities for you to enjoy with your children that are scare-free and sure to spark some Halloween spirit! If your toddler is sensitive about Halloween and some of the decorations feel scary to them, remember that they are at a confusing age and are still working out the difference between real and pretend. We've decided to go spooky-free with our recommendations for that very reason; we hope you and your family enjoy them!
Critter Crafts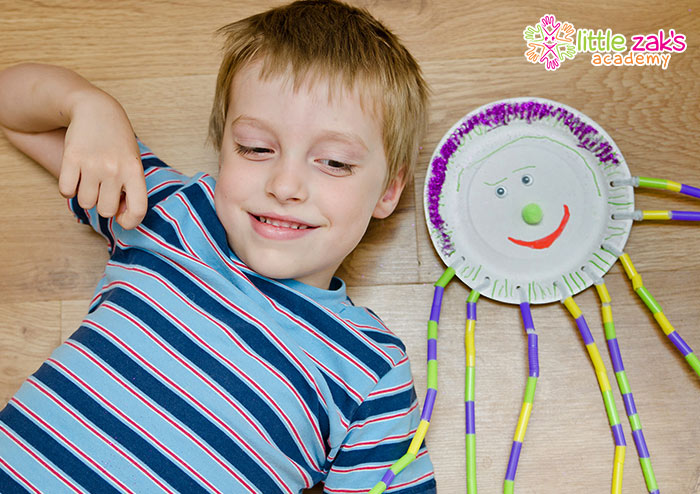 Time to let your little artists get creative and help set the Halloween scene! Creative time is an excellent way to develop your child's confidence and make them feel like they are contributing to the festivities. Providing them with a space to allow self-expression fosters mental growth and enables them to try new ideas and new ways of thinking. Some fun activities can include:
Pumpkin Painting– If you are not up to carving a pumpkin together (and by together, we mean you are carving out what they've drawn on the pumpkin), try painting! You can start by tracing a pencil on the pumpkin to map out faces and designs, then once they are happy with it, go nuts with the paints! These will be an excellent display for the front doorstep!
Paper Plate Spiders– All you need is a paper plate, pipe cleaners, crayons, markers, or paint. Show them how to make a spider-like plate, and help them re-create it in their own way. This can be hung up on strings or stuck to the windows as part of your decor. 
Friendly Goblins– All you need is recycled toilet paper tubes, some markers, coloured paper, and glue. Use the tubes as little figurines adding facial features, costumes, and colour! You can even do a Halloween puppet show once they are all finished. 
Paper Chains- This one is great for problem-solving and will exercise your child's patience. Cut out strips of different coloured paper, and glue the edges together, alternating in orange, black and purple. This chain will make an excellent garland to hang!  
Felt Cutout Pumpkin- This one requires some preparation and cutting out the felt shapes in advance. We would recommend cutting a few large circles for pumpkins, then various colours of triangles. Your child can then choose different shapes to create a face to stick on the large orange circle, creating the look of a pumpkin!
All these crafts will help create a Halloween theme look in your designated space for October 31st! If you have neighbouring families on your street, try hanging them in the window or front gate to spread the cheer!
Halloween Snacks
Halloween has such a sugar-filled reputation, so we thought we would share some yummy snacks that don't have sugar as the main ingredient!
Boo-nana pops– a humble banana dipped in yoghurt and decorated on a popsicle stick. It helps to set the banana in the freezer to allow the yoghurt to set after you've added some edible decorations to it (chocolate chips work great for the eyes).
Spider Sandwiches– These little crawly sammy's can be filled with whatever you want. Peanut butter and jam works best because you can place little pretzel sticks out of the side of the sandwich to look like spider legs. All you need to do is cut the sandwich in a circle, stick pretzels out the side, and add two circular items on top to look like eyes (grapes, chocolate chips, or berries will work).
Mummy dogs– These are a classic! All you need is hotdogs and pizza crust dough to wrap around them before putting them in the oven. Decorations are entirely up to you! Condiments work great to draw eyes and a mouth.
Don't get us wrong, cookies, cupcakes, and sweets are still a fun way to enjoy Halloween, but these are a few ways to encourage healthy eating before the treats happen!
Spaghetti Buckets
We love sensory play. Touching, exploring and developing! Sensory play encourages scientific thinking and helps children refine their thresholds for different sensory information. This particular activity would work best outdoors or in an area that is mess-friendly! You don't need to stick to spaghetti- any pasta will work; however, we thought spaghetti was on theme for Halloween.
Instructions:
Cook your noodles, and separate them into three bags.
Once separated, add your different food colouring to each bag and mix it up until the spaghetti is coloured.
Once coloured evenly, rinse the spaghetti in water under the tap. This part is essential, and if you forget this step, your child will be covered in food dye!
You can also try various other sensory items such as playdough, homemade slime or rice. Feel free to add any little Halloween themed toys to the sensory bin, such as mini spiders, cats, pumpkins etc.
Costume Party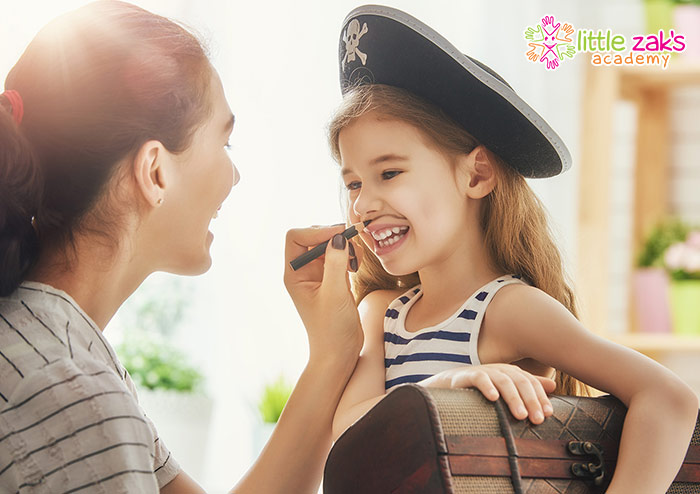 Halloween is a holiday with no limitations, and you can dress up as anything you want! Most toddlers love dressing up, and as the children get older, they will continue to chat about what they dressed up for their last Halloween.
Regardless of whether you're creating a costume from scratch, making some with your children or ordering something online- embrace the costume party and celebrate the occasion. Get the whole family involved and have a Halloween fashion show. If you're not up for that, pick a family-friendly film and dress up as your favourite characters while enjoying Halloween snacks together!
Halloween Corner
If you don't want to deck out your main living areas, create a Halloween corner or cubby where you can hang decorations, include Halloween books, crafts, and explain the holiday to your toddler. You can hide little treats for them and give your child a 'practice' round for when it's safe to go trick-or-treating in the future. Here you can explain that there may be scary decorations or costumes, but assure them that they are not real.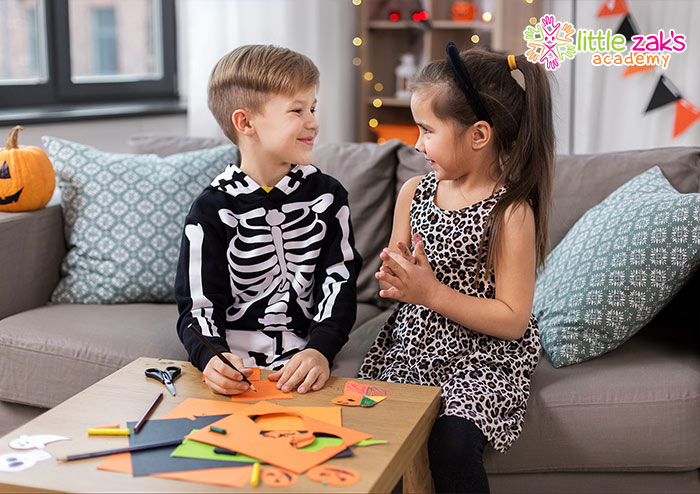 We would love to see what you end up doing with your family for Halloween! You'd be surprised how easy it is to get into the spirit and how impactful it can be on your child. Regardless of what you do, stay safe and have fun!