Australia is a beautiful country that's rich with amazing outdoors. From bushlands to beaches, parks and mountains, each one is just as awesome as the next. Sadly, people have gotten careless and forgotten to take care of our surroundings, which is why Clean Up Australia Day is so important!
Clean Up Australia Day encourages every member of our communities, both young and young-at-heart, to get out and get cleaning. Each effort done by one member of the community adds up, helping to make our backyard a cleaner and better place to live in!
At Little Zak's, we make sure the kids grow up to be responsible members of society by teaching them about the little ways they can help. We believe you're never too young to contribute!
Here's how Little Zak's Epping celebrated Clean Up Australia Day. Thank you to the amazing Epping centre educators for providing us with great photos and stories!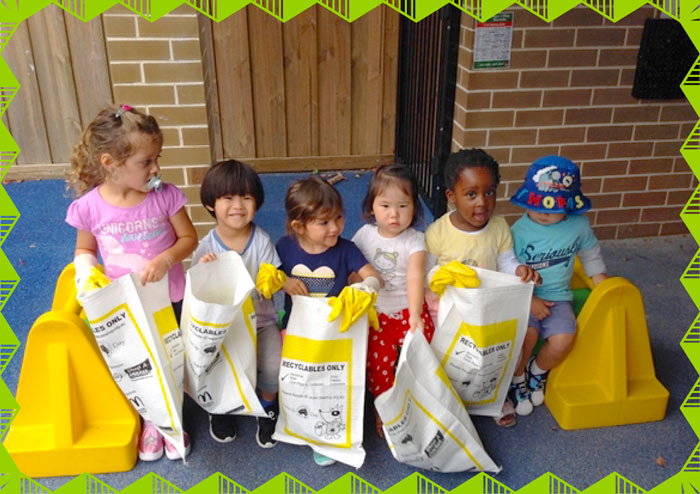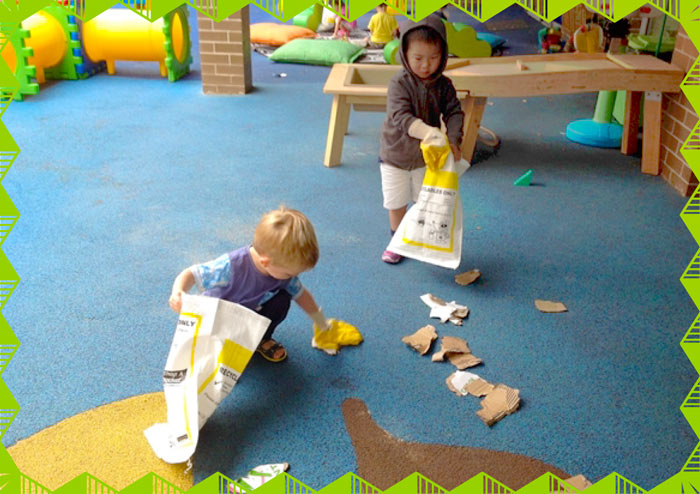 Navigators Room
Our childcare educators took the time to sit down with the children in the Navigators room to teach them all about the important of Clean Up Australia Day. To encourage the children to clean up, our educators made the task more fun by giving them each a special bag and gloves to pick up the recyclable objects. It was not an easy task as we included toys and other non-recyclable objects.
We were glad to see that the children really took on the task and diligently picked out the cardboard pieces and put them in their bags!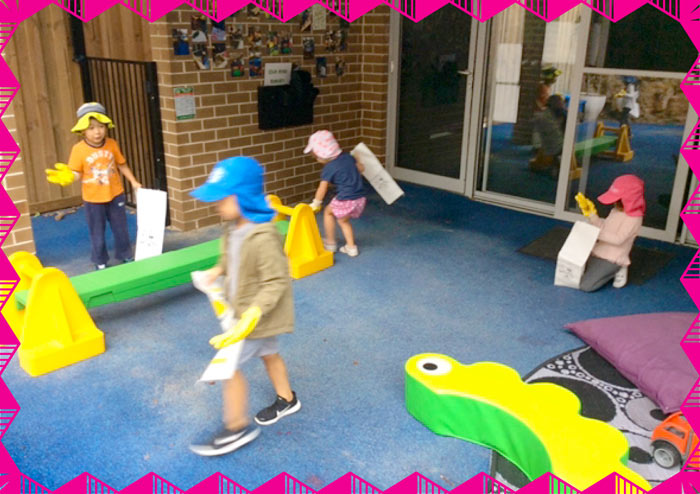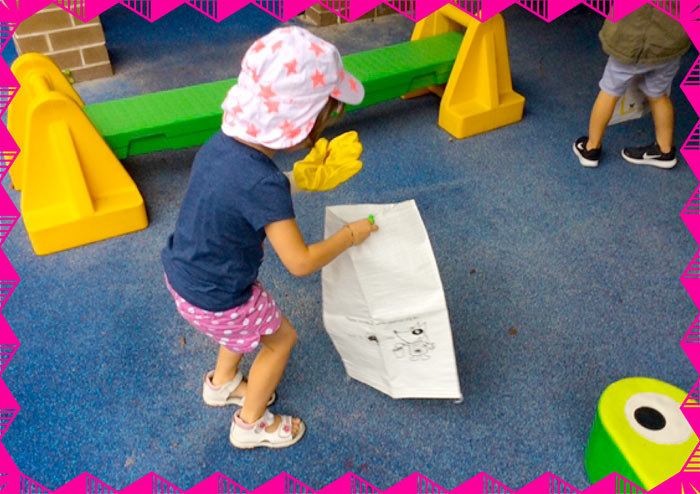 Inventors Room
Our children in the Inventors room were just as eager to help. They were sad to learn that the rubbish in our surroundings is hurting and endangering our wildlife. So they worked with their educators to help clean up the backyard! As there wasn't much rubbish around, they helped pick up leaves, twigs and bark instead. They then learned that it was okay to leave the twigs, branches and leaves in the garden, but that wrappers and empty containers were a no-no and had to be chucked right into the bin! This was a really great way for the kids to learn about the difference between biodegradable and non-biodegradable materials.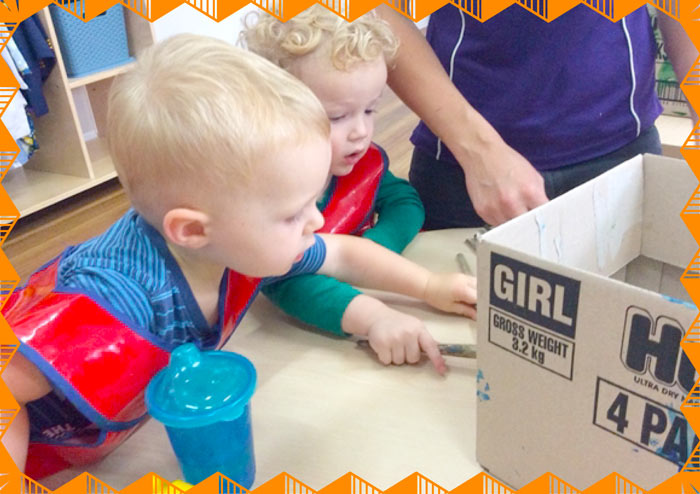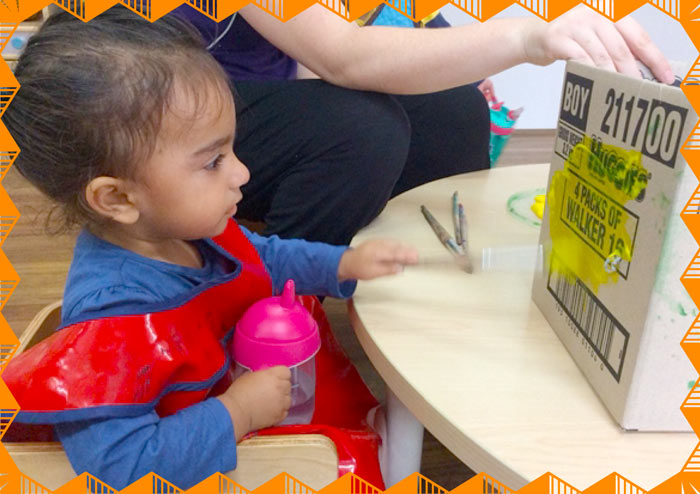 Explorers and Adventurers Room
Our explorers and adventurers learnt all about Clean Up Australia Day while practising their fine motor skills and social skills. Dressed in their paint shirt, the children got to paint their rubbish bins – yellow for recyclables, red for food – as they sat and learnt about the different types of rubbish that goes into each. It was such a great sight to see the children carefully painting the boxes with their paint sponge as they had a chat with their classmates about what they loved most about Clean Up Australia Day.
Later on, the children sang along to recycling and clean up songs while they carefully sorted out through the different types of rubbish our educators had given them. They did a fantastic job throwing the fruit, vegetables, paper and plastic in their respective bins and we couldn't be any prouder!
Clean Up Australia Day was truly such a success at Little Zak's. Not only did we help make Australia a cleaner place, but the children also learnt important skills that serve as the foundation of environmentally-conscious members of the community!
Little Zak's is committed to giving children their best start in life so they can grow up to be happy individuals that can positively contribute to their community and the greater society.
Each of our multiple purpose built centres throughout New South Wales provides children with a warm, safe and loving environment to develop in. We've made a name for ourselves as the leading child care centres in Brookvale, Killara, Ultimo and Narellan Vale. Click here for a full list of our centres.
Join our Little Zak's family now!